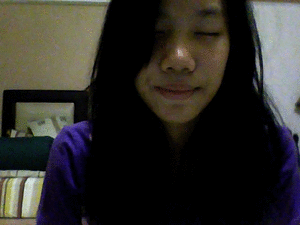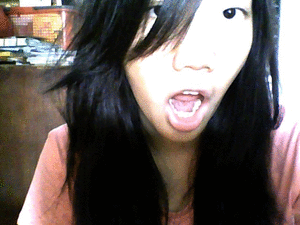 Hello sweetheart!
Sorry for my longggggg absent lately,hehe. Just back from short vacation then lazy to do anything.
Just lying on the couch like a boss. Huehuehue.
Anyway, I'm officially senior high 2! hehe, felt so happy when I know I'd pass my test with " not bad " score, not lucky, I'm blessed. Hihihi. Will upload my summer vacation pics later, because to lazy to transfer those pics from camera to laptop and resize it one by one, geez. Particulary, they eat so much time. lolololol.
Fyi,( lol ignore it ) my lips are getting dryer and dryer these day, so frustated, so my current guilty pleasure is licking my lips ANYTIME. I already use lip essence but it only stay moisturize for a while then start to dry again. Aish, my dad said that my body is lack of vitamin from food or drink somekind like that lah.
Btw, above is my gif image I succesfully made. I tried like really long time ago but failed. Uhuk, yeah. lame.
Physically I miss you all. hehehe.
Signing off, annyeong!